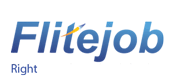 Terms and Conditions

1. Privacy and Data Security Policy
It is you right to know how we protect your data, flitejob web site developer and expertise, understand the confidentiality of our client data in accordance with Fair Information Practice Principle, We assure under our control that we comply to the data protection Act. It is important that your confidentiality of your personal information is kept confidential and secured.
All information that is provided in the flitejob websites is open to the public except area of personal data from job seeker that may only be visible to the job seeker it self and if authorized by job seeker, to the employer, the access to this confidential data is protected by your username and password
The flitejob website may contains various links or may be forwarded to other websites, the flitejob website takes no responsibility for their content, accuracy, validity, privacy policies and performance of such websites. Any queries or comments with regards to such linked websites other than flitejob websites should be directed directly to the relevant contact for such websites.
We may from time to time take website usage information to assist us in the ongoing development of flitejob websites, this information is merely for statistical purposes.
During registration, we re highlight the term and condition of the use of personal data, if you accept the term and condition, subject to your acceptance of notification, we may use your registered email to inform you about updates, or other products and services, by disclosing your registered email address to relevant third party organisations.
We have setup highest security measures that protects you from viruses or malwares, however we are not responsible to your computer or devices, software application viruses or malwares.
We may also under certain jurisdiction forward access and disclose any information to comply with applicable laws and lawful requests by any appropriate authorities, to verify your experience or other appropriate data.
This term also highlight that flitejob websites may disclose your Personal Data to the employer or third party that require to access your information such as employer, test takers, data analyst etc
Vice versa if we found that the user , mis informed, misuse or abuse the data for other than purpose of intention of seeking a job, we have the right to remove from our site, this include intentionally promotional material, mass mailing or other product and processes beyond the normal practice of job seeker.
2. Data processing
Your data processing flow in our server is quite secured, once you complete initial registration, verification that you are the legitimate holder of the email will be sent to you to confirm, You can edit and change your personal information such as email and your password or other personal details. You are not allowed to disclose your email or password to any other entity for security and confidentiality of your data. You have to accept the term and condition during your registration processes
Once you register, you can proceed to fill your personal details or Curriculum Vitae (CV), that gives access to recruiting companies to your CV details, this include additional information such as your test result if you have this service. You will be asked specifically this information either to mark when you fill your CV, when you take the test or when you apply for a job.
You can edit, amend or delete information after you fill your registration at any time, you are recommended to update your CV periodically to remain up to date at least semi annually.
3. Employer data
The employer should see your details in order to decide further to start the selection or interview you or take you to further stage, however if you decide not to allow recruiter to see your CV, you have to disallow in registration process only allow the CV to the job that you apply for, otherwise it is automatically disclosed to the recruiters unless you select Do not publish button.
Advertising : for recruiter, once you complete the registration, recruiters may place advertisements such as banner or special advertising by accessing their recruiter area otherwise you can have special banner to list on top or bottom of our websites.
Data Protection: flitejob website complies with the Data protection Act 1998. All personal data that is processed by the Website is for the purpose of contacting you about services in which you may be interested.
The personal data may be used by: Flitejob, Any member of the group of companies of which flitejob websites is a member, agents acting on behalf of flitejob or any member of the group of companies of which flitejob websites is a member.
If you require copies of any personal data held about you by flitejob websites, you may make a written request to us for such data. There is a fee for the provision of this service.
We reserve the right to access and disclose any information to comply with applicable laws and lawful requests by any appropriate authorities.
4. Use of Cookies
Cookies are very small text files with tags that stored on your computer when you visit the websites, it is used to help identify your computer so we can tailor your user experience, track shopping basket contents and remember where you are in the order process.
You can disable any cookies already stored on your computer, but these may stop our website from functioning properly.
This Website Will: remember your shopping basket, where you are in the order process, that you are logged in and that your session is secure. You need to be logged in to complete an order.
The following are not Strictly Necessary, but are required to provide you with the best user experience and also to tell us which pages you find most interesting (anonymously).
This Website Will: Offer Live Chat Support (If available), Track the pages you visits via Google Analytics, allow you to share with social network such as facebook, google, linkedin or any other professional websites relevant with employment.
To opt out of any online behavioral advertising, please remove cookies from your websites options and privacy tab.
Flitejob website will not Share any personal information with third parties. However you are recommended to log out of your job seeker area if you are using shared device.
We may work with our custom tailored third party cookies that may help making the advertising more relevant. None of these third party cookies will take and contain any of your personally identifiable information.
5. Statistical Information
De – identified Salary
You agree to the term that we may use your salary or exam test result comparison without specific informations or de-identified, and aggregate statistical information about site visitors and users to recruiters (such as the number of resume on the database, or the number of visitors to the site) and for other lawful purposes. We provide this information to clients, advertisers, suppliers and other reputable third parties.
This is de-identified data which will not include any information that enables them to identify individuals. The Website will also use the aggregate data to identify employment trends across different industries, such as frequency of recruitment and or salary averages.
6. Personal data on test or exam result
We are the only jobsites that provide pre placement test for specific job, your exam result will be taken as statistical data, which may be shown on your personal data and subject to your acceptance, will be readable to the recruiter also, however you must agree that you want to hide such information, this information will normally accessible to paid employers or professional employer only that seriously consider to recruit, it is merely simplifying their pre selection processes especially if they have significant number of variable and number of applicant.

OTHER Details
I am Employer and looking for aviation candidate
I am job seeker looking for aviation job
Who is flitejob.com and what we do
Clike here to see aviation job news
Check also our sitemap to see aviation job details
You must undertand about the term and condition of our websites
Contact us for further informations