HELP FILE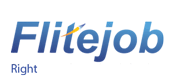 Employer Registration Video (alternatively click here)
---
For Screening Questions Video (Alternatively click here)
---
Homepage
(also called Main page) is the start page of the site.
Registration page
In the very beginning of the registration process users are asked to select one of the existing User Groups (e.g. "Employer" or "Job Seeker" User Group).
After that users are redirected to the page where they need to fill in Employer / Job Seeker Registration Form.
On the picture below you can see Job Seeker Registration form:
My Account Employer
Each registered user gets access to "My Account" page. "My Account" contains menus specific for each User Group.
My Account Job Seeker
My Profile
On this page Users can edit their personal details, contact information and company description which they specified when registered on the site.
Also in My Profile users can change the password if needed.
| | |
| --- | --- |
| | Note: Username can't be changed by users. |
My Jobs / Resumes
On this page users can review and manage jobs/resumes they created on the site:
Job / Resume alerts
Using this menu, users can create job/resume alerts setting the desired criteria for them:
Products
On this page users can see their current Products:
Applications Employer
Using "My Applications" menu, and Employer can review and manage applications sent by Job Seekers for a certain Job this Employer posted.
Also Employer can send private messages to Job Seekers who applied for his jobs and view Resumes attached
Applications Job Seeker
Using "My Applications" menu, Job Seekers can review the applications they sent, see applications status, delete needless applications and send private messages to Employers.