Company Profile
Company Info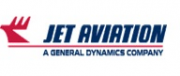 jet aviation
Jet Aviation AG I Corporate Headquarters Aeschengraben 6 4051 Basel I Switzerland
Basel, Switzerland
Phone
:
+41 58 158 4111
Web Site
:
http://www.jetaviation.com/
Company Description:
As a globally recognized leader in the business aviation industry, we have been ensuring your health and safety for almost half a century. Whether you are interested in maintenance, completions and refurbishment, FBO, aircraft charter, aircraft management or staffing, rely on our award-winning aircraft-support services to meet your needs wherever you are or want to go.
Founded in Switzerland as a small family-owned private aircraft maintenance operation in 1967, our team of nearly 4,500 aviation professionals is deployed at more than 20 facilities throughout Europe, the Middle East, Asia and North and South America. We are fully dedicated to meeting your aviation requirements to the highest standards and service levels, which we achieve by focusing on quality, innovation and continuous improvement. Through our comprehensive scope of services and truly global network, we provide the added benefit of meeting or exceeding your expectations under one company umbrella.
Jet Aviation is a wholly owned subsidiary of General Dynamics (NYSE: GD).
Jobs by jet aviation
The position is required to serve the customers needs and the requirements of their aircraft in accordance with Jet...
ESSENTIAL DUTIES/RESPONSIBILITIES: Transfers trunks, packages, and other baggage to and from aircraft transfer...
We invites applications from suitably qualified/rated Captains and Co-pilots to operate the following aircraft...
As the IT Operation Engineer of Jet Aviation you will be responsible for successfully providing technical support in...
Overall job purpose is to carry out maintenance tasks on an aircraft in accordance with Jet Aviation procedures,...