We use cookies to make your experience of using our website better. To comply with the e-Privacy Directive we need to ask your consent to set these cookies.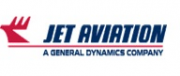 Summary: The flight dispatcher reports to the chief dispatcher/director of operations. This position is...
Position summary As a simulator instructor you are authorized to provide flight instruction in a simulator or...

INTRODUCTION The Director of Operational Support is responsible for coordinating the flight operations of the...

We are looking for Embraer 135/145 Legacy pilot for Captain position Two vacancy required The pilot must be...

Reporting to the Head of Planning & Operational Delivery, the Crew/Network Planning Manager will be responsible...
Duties include but are not limited to the following: *Serve as the Flight Data Analysis Analyst *Ensure...

Brief Description The primary purpose of the Crew Training & Schedule Optimiser is to play an integral part...

Flight Dispatcher reports to Sr. Manager Flight Operations – Ops Technical Services and is responsible for...


© 2014-2017 Registered as Aerotekavia
Follow Us