We use cookies to make your experience of using our website better. To comply with the e-Privacy Directive we need to ask your consent to set these cookies.

Job Description Taking care of the safety and security of the passengers on board the flights and serve them

As a flight attendant at Eurowings, you will be used on short and medium-haul flights to destinations all over...

Responsible for cabin safety and customer service on Finnair flights. We are looking for customer-oriented team...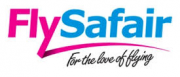 RESPONSIBILITIES: - Continuously ensure compliance to applicable safety policies and procedures - Ensure the...


© 2014-2017 Registered as Aerotekavia
Follow Us