We use cookies to make your experience of using our website better. To comply with the e-Privacy Directive we need to ask your consent to set these cookies.

Role & Responsibilities: Managing online brand and product campaigns to raise brand awareness Oversee online...

Responsibilities: Preparation and Release of daily aircraft work package in coordination with MCC, Line...
Complete Daily Report, Sales Report via doing sales function at check-in counters. Ensure to submit all relevant...

PRIMARY RESPONSIBILITIES: In addition to performing the duties of an A&P Mechanic, the Maintenance Shift...

The Training Coordinator reports to the Manager of Training and is responsible for the design, development,...

Descriptions: *Provide overall management of the Rostering / Planning Section for the effective operation of the...
Detailed Description ·Ensure the control of all tooling complies with Ease and Company requirements....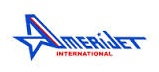 ESSENTIAL DUTIES AND RESPONSIBILITIES: • Developing lists of prospective customers for use as sales leads,...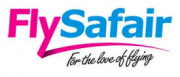 FlySafair requires the services of Manager: Sales and Distribution that will report to the Head of Sales and...


© 2014-2017 Registered as Aerotekavia
Follow Us