We use cookies to make your experience of using our website better. To comply with the e-Privacy Directive we need to ask your consent to set these cookies.

The Material Control Clerk's duties will include, but are not limited to: Assisting in the control of...
Description As Senior Mechanic – working solely within the Component Maintenance Centre you will be...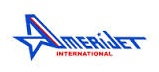 ESSENTIAL DUTIES AND RESPONSIBILITIES: • The Material Specialist is required to accomplish accurate...

Role & Responsibilities: *Responsible for all work carried out and certified by him on the aircraft under the...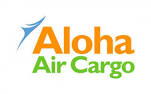 The Line Maintenance Supervisor reports to the Line Maintenance Manager. The Line Maintenance Supervisor is...

Develop production plan for all in scope aircraft, to ensure that all checks are carried out to required schedules...
The System Controller has the responsibility and authority to coordinate and manage the daily actions of the ATI...

Responsible for scheduled maintenance duties, such as daily check, weekly check, A check, etc Assist in component...

Maintenance Planner An exciting opportunity has arisen for a Maintenance Planner based at our Basingstoke site....
This position is responsible for supporting our fleet requirements, ensuring that Airworthiness Reviews are planned,...


© 2014-2017 Registered as Aerotekavia
Follow Us