We use cookies to make your experience of using our website better. To comply with the e-Privacy Directive we need to ask your consent to set these cookies.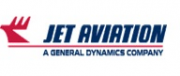 Summary: The flight dispatcher reports to the chief dispatcher/director of operations. This position is...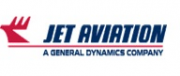 SUMMARY The position is required to serve the customer's needs and the requirements of their aircraft in...

Role & Responsibilities: Assist the AME in carrying out all scheduled and unscheduled aircraft maintenance...

Fleet Engineer, Mechanical Systems to be responsible for engineering projects, independently completing...

JOB DESCRIPTION a. To ensure all mandatory or emergency Airworthiness Directives (AD), Alert or Emergency Service...
Duties include but are not limited to the following: *Serve as the Flight Data Analysis Analyst *Ensure...

Main duties: Perform and sign-off/release maintenance on Aircraft according to the privileges given by the...

Responsibilities Responsible for scheduled maintenance duties, such as daily check, weekly check, A check, etc...


© 2014-2017 Registered as Aerotekavia
Follow Us