We use cookies to make your experience of using our website better. To comply with the e-Privacy Directive we need to ask your consent to set these cookies.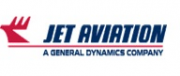 Description/Tasks: Perform all duties related to FBO ramp operations Perform towing and pushback at the Airside...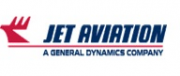 Summary: The flight dispatcher reports to the chief dispatcher/director of operations. This position is...

Highly skilled, motivated individual for Dispatch position based in Greensboro, North Carolina. FAA Dispatch License...

- The job holder is the Assistant Shift Supervisor responsible for co-ordination security actions in the handling...

JOB DESCRIPTION a. To ensure all mandatory or emergency Airworthiness Directives (AD), Alert or Emergency Service...

The Specialist, System Policies and Procedures I position develops, assesses and communicates all policies,...

Job Description Passenger and Baggage Handling - The job involves extensive communication with passengers at the...

Job Description To perform all security related functions as given for airline operations by the Bureau of Civil...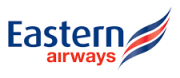 The Passenger Service Supervisor is responsible to provide professional supervisory support of the passenger service...


© 2014-2017 Registered as Aerotekavia
Follow Us