We use cookies to make your experience of using our website better. To comply with the e-Privacy Directive we need to ask your consent to set these cookies.

To assist the AME in carrying out all scheduled and unscheduled aircraft maintenance work. Must have the required...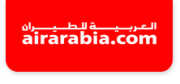 About the job The purpose of this role is to perform routine and non-routine maintenance on Air Arabia Egypt...

The Avionics Technician will install and maintain avionics and electrical systems in Company aircraft. DUTIES AND...
a. Performing elementary or basic repairs, installations, refurbishing, servicing, inspections, checks, and tests as...
Responsibilities: ·Assist Controller, Maintenance Control (MC) to control and monitor Aircraft transition...

The Certified Aircraft Mechanics Technician will troubleshoot, repair and maintain the engines, airframes and...


© 2014-2018 Registered as Aerotekavia
Follow Us